6/13/18: Bill Busbice Acquires Fast Trac Transportation
FOR IMMEDIATE RELEASE
Contact: Lynn Welker Fevold - Fast Trac Transportation
Phone: (307)399-4145 - lynn@welkerpr.com

Bill Busbice Acquires Fast Trac Transportation

Houston, Texas

June 13, 2018 – Entrepreneur Bill Busbice has purchased Fast Trac Transportation, a 22 year old trucking company headquartered in Houston, Texas. Busbice formerly owned and operated Ace Transportation, one of the largest trucking companies in the U.S., for over 32 years eventually selling it in 2008 to a private equity group.

Busbice announced the purchase and his plans to quickly advance Fast Trac, which has tripled in size in the last three months, into the oil and gas segment. Fast Trac currently has nine terminal locations with corporate headquarters in Houston, Texas, and offers a diverse array of trucking services including air cartage with a 30 bay warehouse, truck brokerage, heavy haul and oil and gas expedited transportation.

Busbice added that he is very excited for 2018 and expects it to be a successful year of building brand awareness and recognition along with capitalizing on opportunities presented within the market. "We have been working hard to get our name out among an expanded customer base focusing on stakeholders throughout key oil & gas plays across the country. Through partnerships with various terminals across the Gulf Coast we are seeking to scale-up capacity specifically in the oil & gas sector which is an area that my team and I bring a wealth of knowledge and experience. I see strong growth opportunities in the market and am thrilled to be re-entering the trucking business," Busbice said.

For more information about Fast Trac Transportation, visit fasttractrans.com

For more information about Bill Busbice, visit billbusbice.com
---
4/9/18: New Louisiana Terminals
New terminals located in New Iberia, Slidell and Houma Louisiana.
---
8/31/17: Harvey Impact
Link: https://en.wikipedia.org/wiki/Hurricane_Harvey
---
08/24/17: Tropical Storm Harvey
Link: Tropical Storm Harvey will likely strengthen to a hurricane.
---
8/17/17: Ariba Network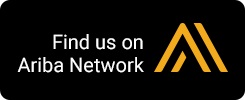 ---
6/9/17: Our Condolences
It is with our deepest sympathies we announce the passing of Bill Kelly.
Our thoughts are with his family as we remember the more than 14 years of contributions Bill made to our company.
His knowledge, commitment, expertise and freindship will be missed.

---
5/19/17: Terms and Conditions of Transportation
Our terms and conditions for transportation services can be found here.
---
2017: Celebrating 20 Years in Business
Click here to view information on our 20 year history.
---
02/14/2017: Service Impact Information
In the event of power or telephone loss to our Houston operations customers may email us at customercare@fasttractrans.com.
---
1/18/17: Arrow Truck Sales
Fast Trac is proud to partner with Arrow Truck Sales
---
12/1/2016: Merry Christmas and Happy New Year!
---
10/18/2016: Follow us on Facebook
---
9/20/2016: We're Looking for Drivers!
Fast Trac has ongoing projects and business and could use drivers. Call our safety/recruiting department at (281)869-5695 or DOWNLOAD a copy of our driver application.
You may also complete the driver application ONLINE.